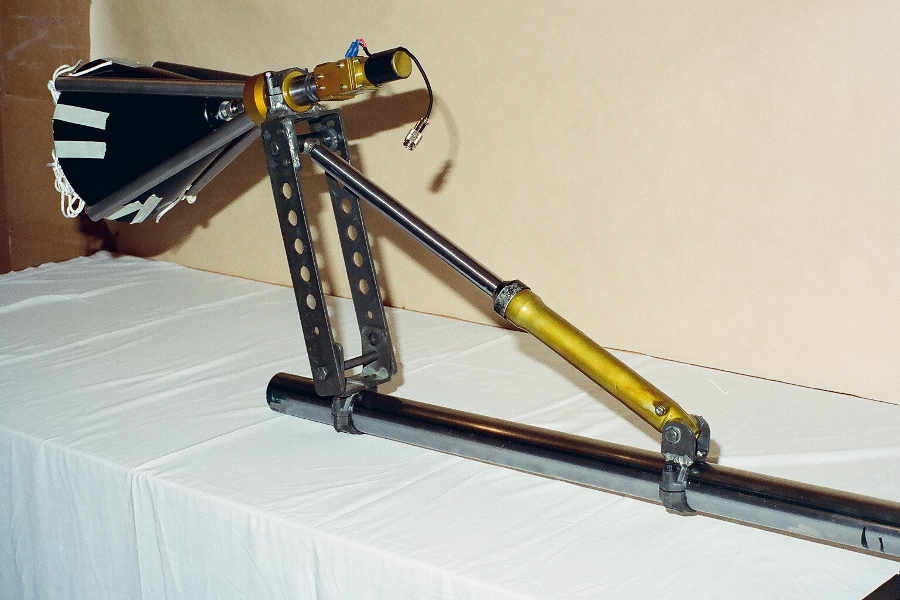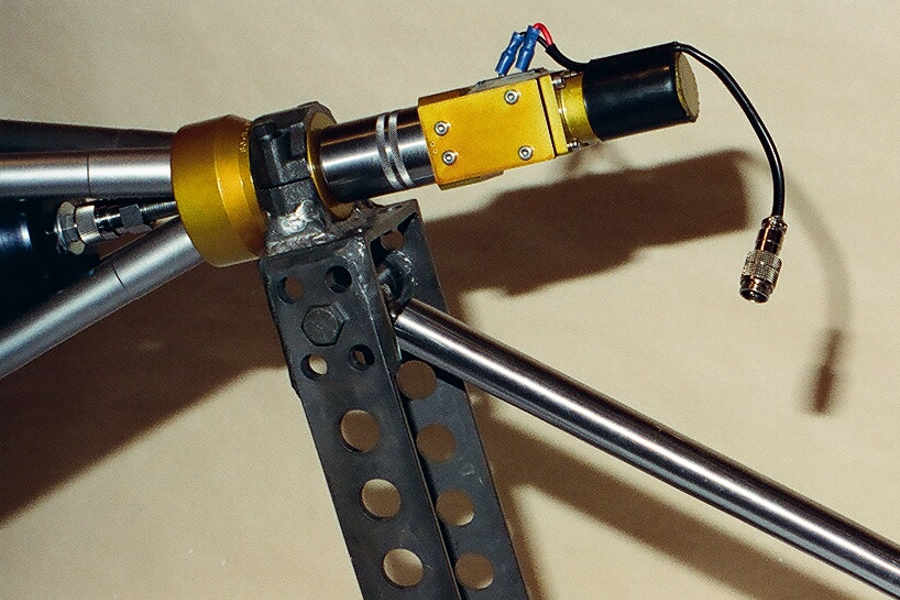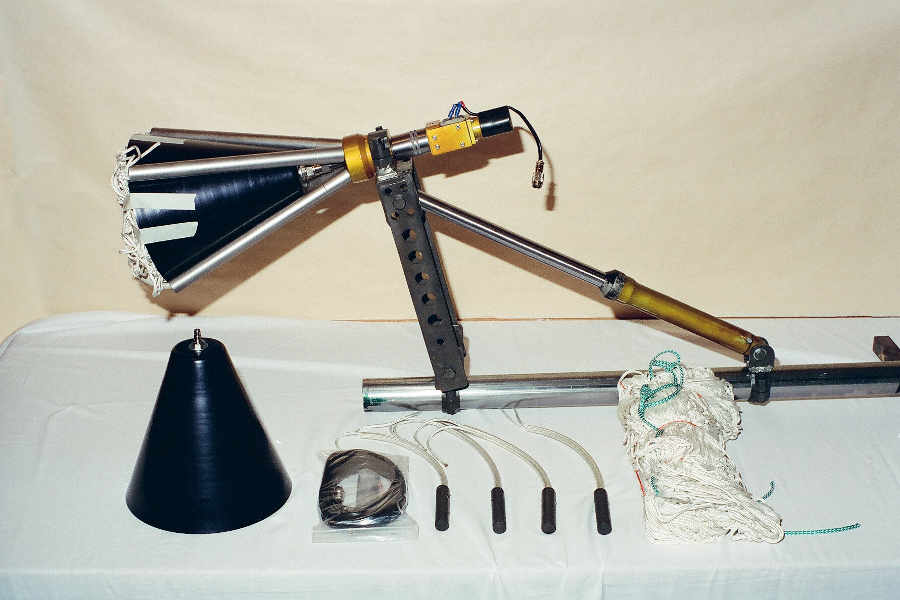 Ace Capture's helicopter net gun is mounted onto a helicopter skid and wired into the flight controls. It can be fired by a pilot or passenger.
These units were originally designed for capturing deer. However, they work for catching any animal that requires a helicopter to hunt, and are especially good for anyone working alone.
Helicopter-mounted net guns are modifications of our handheld net guns, which are often used for helicopter deer capture. However, as recoil is not a factor, helicopter-mounted units can use bigger nets and achieve longer ranges.